Your BSN can accommodate your life
We want you to succeed, so we create your BSN program of study to fit your life and goals for your future. 
100% Online
8-week Courses 
Competitive Costs
Competitive Cost
Tuition for Northwestern's online RN to BSN degree is competitive with similar programs in Iowa and South Dakota. 
Financial Aid
Continuing your education is more than a time investment. Contact an enrollment counselor for more information on scholarships and financial aid available.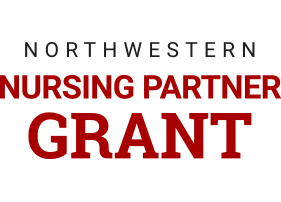 Northwestern grant for working nurses
Northwestern partners with healthcare providers that host our student-nurses. Employed nurses at Sanford Health (all locations) and Mercy Medical Center - Sioux City (all Sioux City affiliate locations) are eligible to receive our Nursing Partner Grant, which entitles you a discounted tuition rate ($50 off per credit) if you enroll in NWC's online RN to BSN program.
Rx for career growth
Laura Hurley became a nurse because she was inspired by her mom. She wanted to earn her BSN at a Christian college, so she's enrolled in Northwestern's online RN-to-BSN program, earning her degree while also working as a senior care nurse.
---