The Birth Through Grade Three Inclusive Setting endorsement allows teachers to teach in early childhood integrated settings. In the state of Iowa, this endorsement was formally called Endorsement 100. Despite the new and longer title, the content, purpose, and benefits of the endorsement remain the same. Educators seeking this graduate level endorsement sometimes have questions about the student teaching experience. 
Student teaching is a requirement from the state of Iowa. Most teachers who are seeking this endorsement are presently working in integrated environments that include students who have IEP's. We don't expect teachers to take four weeks off from work in order to student teach somewhere else, while needing to arrange substitute teachers.
Instead, Northwestern provides teachers an opportunity to use their own classrooms for the student teaching experience. A supervisor is arranged to come into their classroom to give feedback/suggestions. In addition, all reflections and lesson plans can be easily uploaded to the online learning platform, BlackBoard. 
Typically, this experience is the last class in the endorsement. Upon completion, teachers are able to add the Birth Through Grade Three Inclusive Setting endorsement to their license. 
Northwestern's online endorsements are designed to integrate easily into a Master's degree, and many teachers choose to earn their master's in early childhood or special education by adding only a few more courses.
Teaching in early childhood integrated settings is very rewarding and in high need within today's schools. For more information about how to improve your teaching skills and abilities, read more about the Birth Through Grade Three endorsement content and courses.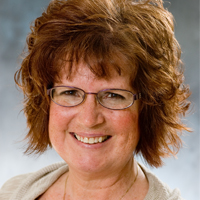 Meet the Author
Dr. Sybesma is an associate professor of education and specializes in early childhood education and reading. She is certified to teach in K-6 elementary education and began her career serving as an elementary education teacher for 19 years. A former president of the Northwest Iowa Reading Council, she has led numerous workshops for teachers. She recently worked with Northwestern's education department to achieve national accreditation for the college's teaching program.