Tuesday, Jan. 31 | Northwestern College
$15 for all participants | .4 CEUs for nurses, 4 CEHs for social workers and direct caregivers
Vogel Community Room, DeWitt Learning Commons |  Campus Map
1 to 5 p.m. 
Learn about the new substances on the drug scene, their clinical effects, how they're obtained, how they're used, how overdoses are treated and how these drugs impact communities.
Who Should Attend
Healthcare providers, law enforcement officers, public health professionals, social workers, school nurses,
principals and superintendents, and other interested professionals.
Objectives
Attendees will be able to:
Cite national and state epidemiology of current drug trends.
Describe the scope of the opioid abuse and overdose epidemic including the recent surge in overdose deaths related to heroin and fentanyl.
Discuss the synthetic drugs of abuse growing in popularity and theirmechanism of action, clinical effects and toxicity.
Identify commonly abused prescription and over-the-counter drugs andthe dangers these drugs pose.
Describe the new ways THC is extracted from marijuana and gaining popularity among marijuana users.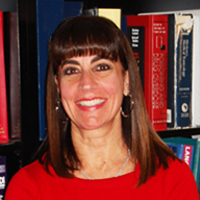 Linda Kalin, RN, BS, CSPI
Director of the Iowa Statewide Poison Control Center
Linda is the executive director of the Iowa Poison Control Center. She has more than 25 years of experience in clinical toxicology and poison center activities. Linda began her career as an emergency room nurse and in 1989 became Iowa's first certified specialist in poison Information. She was instrumental in the development of the statewide poison control center established in 2000.
Linda has served on numerous boards and committees and currently serves on the Board of Directors of the American Association of Poison Control Centers, Siouxland Chamber of Commerce, Boys and Girls Club of Sioux City, and Siouxland CARES About Substance Abuse.  She is a frequent lecturer and speaker on topics involving drugs of abuse. 
 Nursing CEUs provided by Northwest Iowa Community College, Provider #23