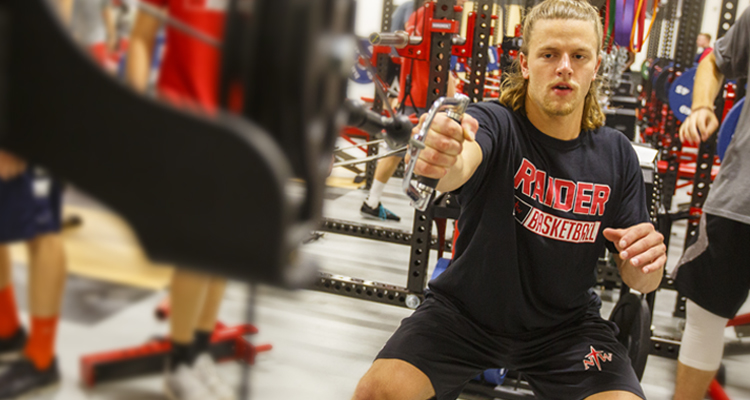 NWC Performance Clinic
Saturday, May 5, 2018 | 8 a.m. - 5:30 p.m.


$50 before April 16 |  $75 after April 16 | $25 students   


Lunch included


Sports performance experts will share cutting-edge information for professionals in strength and conditioning, athletic training, physical therapy, coaching, physical education and other professionals who work with performance athletes and active populations. Clinic sessions will offer both presentation and hands-on training in topics including motivational coaching and leadership, performance nutrition, specialized strength and conditioning programs, injury management and prevention.


Continuing Education Credit Available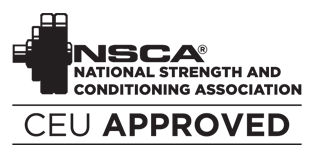 National Strength and Conditioning Association (NSCA) approved 0.7 CEU(s) for certified individuals attending this event. 

Schedule
7:15– 8:00 am

Registration

8:00 – 8:10 am

Welcome 

8:10 – 9:10 am

Fundamentals of Performance Nutrition | Brian St. Pierre
Brian will cover the key foundational principles of performance nutrition to help athletes of all types prepare, fuel, and recover at their best. Gain practical takeaways to apply immediately with your own athletes and clients.



9:20 – 10:20 am

Managing Injuries in The Weight room: Practical applications for maintenance, progress, and reducing injury risk | Quinn Henoch 
Learn how to manage training load and optimize movement strategies in the weight room as a means of reducing injury risk. Gain strategies to modify training during injury scenarios that allow the athlete to continue to progress and minimize fitness loss.



10:30 – 11:30 am

The Truth About Workout Nutrition | Brian St. Pierre
Many sports nutrition experts claim workout nutrition is critical to improving health, body composition, and performance. Get the full body of evidence behind workout nutrition, and practical recommendations for what you and your athletes should eat before, during, and after exercise. 



11:30 am – 12:30 pm

Lunch | provided in NWC cafeteria

12:30 – 1:30 pm

Hands-on: Managing Injuries in The Weightroom: Practical applications
for maintenance, progress, and reducing injury risk | Quinn Henoch



1:40 – 2:40 pm

Start Simple: Strength & Conditioning Programs | Dan Raimondi
Better understand strength development for the squat, bench press, overhead press, and deadlift. Learn how to appropriately progress trainees in the context of other physical demands such as sport practice, conditioning, and speed work as well as other life demands like work and family.



2:50 – 4:20 pm

Athletic Acumen, How to Make Athletes Better Decision Makers – Lecture & Hands-On Session | Michael Zweifel  
Incorporate some of the basic principles of skill acquisition and motor learning into your coaching practice. Michael will discuss the strategies he uses in the pre-brief, warm-up, movement practice, weight room, and de-brief to help make his athletes retain more from their training and more adaptable on the field.  



4:30 – 5:30 pm

Lessons in Effort, Purpose and Leadership | Josh Cinnamo 
Josh will share lessons learned from his experience as a US Paralympic athlete to enhance effort, discover purpose, and develop leadership characteristics in yourself as well as the athletes you coach.



5:30 pm

Closing

Sponsors