Affordable excellence
The quality of our program may be elite, but our costs are competitive. Northwestern's online M.Ed. program is ranked 2nd among the nation's Top Low-Cost Online Master's Programs by BestMasterDegrees.com and 3rd on a list of the nation's 25 Most Affordable Online Master's of Educational Leadership and Administrative Degrees by AffordableSchools.net. Financial aid is available to students taking at least 6 credits per term. Our financial services specialists will help you determine how you'll afford your M.Ed online.
Our master's programs are approved for the TEACH Grant which can help you pay for your master's degree if you teach or plan to become a teacher in a high-need field in a low-income area.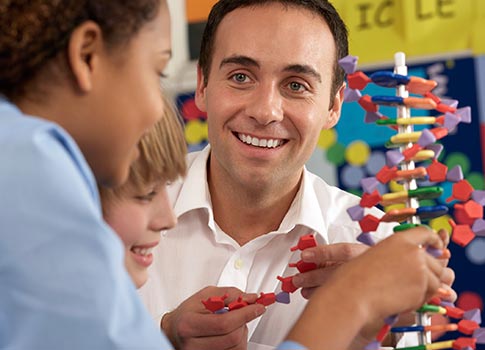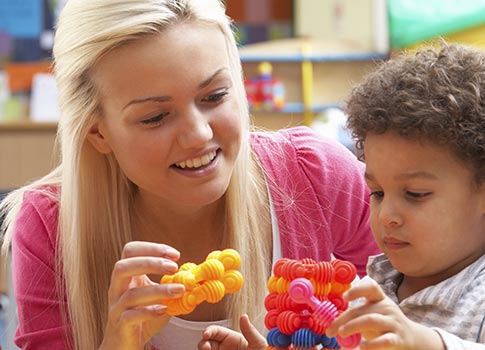 For teacher education, Northwestern is best
Northwestern College's education department is one of only 4 in Iowa accredited by the Council for the Accreditation of Educator Preparation (CAEP) and is also fully accredited by the Higher Learning Commission and National Council for Accreditation of Teacher Education (NCATE). Our program is widely respected for our distinctive, student-centered "teacher as servant" philosophy and the innovative, inspiring teaching done by our professors and graduates.
Better teaching, bigger impact
As a special education teacher, Brittany Busch wants her students to have the best. For her, that includes being the best. It's why she's earning her M.Ed. at Northwestern College so she can expand her teaching toolbox with the most current knowledge in special education teaching and advocacy.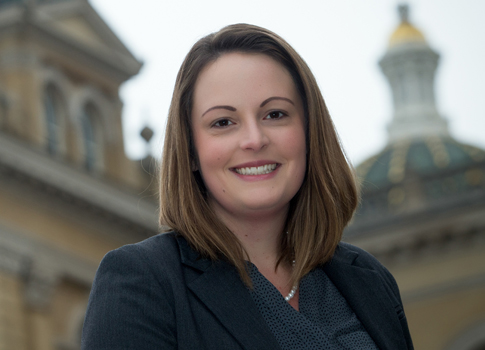 Triple Threat
Amanda Winslow balances a busy life between working as an early childhood consultant for the Iowa Department of Education, serving as a member of the Early Childhood Iowa state technical assistance team, and parenting triplets. And thanks to the affordability and flexibility of Northwestern's online graduate school, she's also on her way to earning an M.Ed. Read Amanda's story
On pace for a lane change
A former Red Raider football player and now a middle school teacher and coach, Caleb Van Otterloo '11 is picking up the pace of his career by earning an M.Ed. in teacher leadership.
An M.Ed. program that fits
Melissa Boer had been a teacher for more than a decade when she decided to return to school for a special education endorsement. Just as excellent a student as she is a teacher, now Melissa is earning her M.Ed. in early childhood, entirely online at Northwestern.