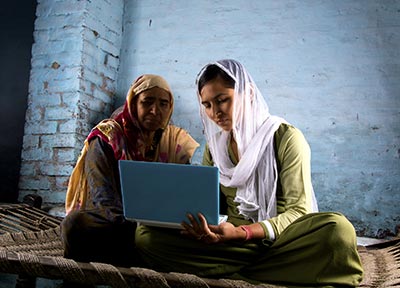 Global access
The Management of International Development courses are offered entirely online (with the exception of the optional internship course); students need only to have an adequate Internet connection to enroll and participate. Classes are primarily asynchronous, which means students can attend class and complete coursework when it's convenient. Students also benefit from one "live" online class per week, where they have the opportunity to hear mission experience stories and brainstorm together solutions to international development case studies.
Entrepreneurial expertise
Program director  Dr. David Befus is passionate about sharing good business principles and practices with people in developing countries, enabling them to lift themselves out of poverty. His resume includes employment and entrepreneurial partnerships with Opportunity International, World Vision, the World Bank and the United Nations. The author of Where There Are No Jobs: Enterprise Solutions for Employment and Public Goods for the Poor, Befus brings a career's worth of experience to Northwestern's international development curriculum and to his mentorship of its instructors and students.