Coaching Endorsement
credits 6 | cost/credit $470 ($2,820 total)  | completion 8 weeks | May 20–July 14, 2019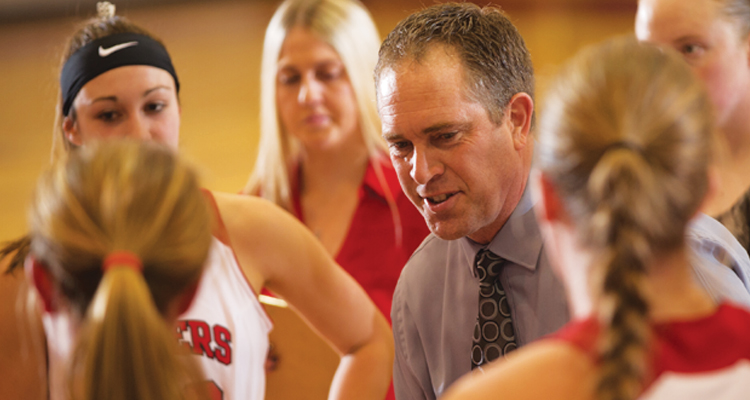 Earn your coaching endorsement online and take the passion of your sport to coach and inspire athletes. Opportunities for coaches and umpires as well as other sports-related jobs are expected to grow much faster than the average occupations through 2018 (Bureau of Labor Statistics). This is especially true in high schools, where state-certified teachers are the most likely candidates for open positions. To take advantage of the opportunity,  educators can earn a coaching endorsement entirely online by Northwestern. The endorsement option results in earning 6 college credits completed in 16 weeks.
For those who wish to coach but do not have a teaching license, Northwestern's coursework will lead to coaching authorization. Northwestern's coaching endorsement and authorization meet requirements for the state of Iowa. Students who do not reside in Iowa should check with their state's department of education to ensure the endorsement or authorization will be accepted there.
The two coaching endorsement classes will be offered May 20–July 14, 2019; the registration deadline is May 13.
Apply today Request information
Courses
(4 credits) This course meets the Iowa Department of Education requirements for three of the four coaching authorization areas: Child Development (15 instructional hours), Anatomy and Physiology for Coaches (15 instructional hours) and the Care and Prevention of Injuries (30 instructional hours). Emphasis will be placed on the practical application of educationally sound strategies for caring for the needs of youth involved in sport. Prerequisite: sophomore standing or permission of instructor.
(2 credits) A study of organization skills, interpersonal relations and psychological approaches to coaching athletes and teams in contemporary society.