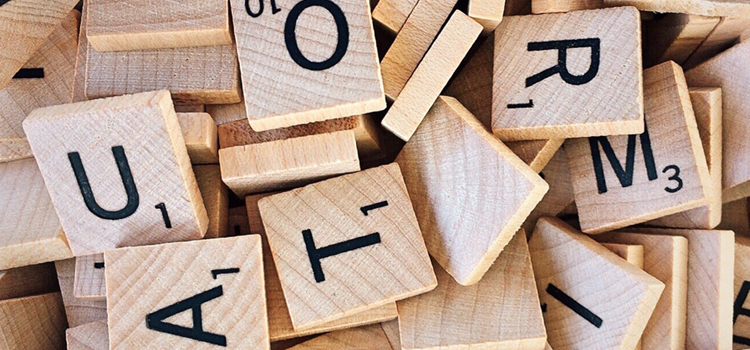 We become not a melting pot, but a beautiful mosaic: Different people, different beliefs, different yearnings, different hopes, and different dreams 
- Carter
Since 1990, the immigrant and refugee population in the United States has increased dramatically. Immigrants arrive here as high-skilled workers for tech companies, and refugees flee violence and persecution in their home countries.  As a Parent Educator and as a liaison, I provide immigrant families with knowledge of the school system and academic programs and support the adaptation of immigrant families into a new and alien culture.
Immigrants and refugees struggle to acculturate and adjust to American life due to differences in language and culture. To make my point clear, I would like to share with you an example of Moses who is a student at our school.
 Misunderstanding turns into Miscommunication 
Moses, a refugee from the Ivory Coast, hoped to enroll into the after-school program. This required the completion of an application form.  The form included questions about his ethnicity, date of birth, sex (gender), and Social Security number.  Moses brought the form home and asked his mother to complete it.  When she read the questions, Moses' mother got very upset and told him he could not continue in the program.  She did not want her child to be a part of anything involving "sex!"  Moses' teacher explained to him sex on the form was a term requesting parents to identify their children as boys or girls.  Moses lacked the word to explain the misunderstanding.  His mother said, "This is a bad place, no sex."   Moses explained his problem to the teacher and asked for help.  This is one of the many problems that teachers and administrators encounter at school, and, immigrant parents face in their struggle to adapt to a new country. 
Immigrants arrive here either as bilingual or multilingual speakers.  Even those with knowledge of the English language struggle with minor differences as they speak British English.  Words like napkin (tissue) and full stop (period), creates a glitch for smooth conversations to happen.  British English differs from American English with its pronunciation, vocabulary, spellings, dialects, and pragmatics (usage of language for different purposes) of the language.  Refugees, on the other hand, struggle with an inability to understand the educational process. Their limited English skills and the lack of education creates unique problems between them and their children.
 Developing School-Parent Partnerships
Parent education programs assist immigrants to learn to speak English, understand the educational system, and gain a better understanding of their children's school.  It also provides tools to apply knowledge effectively, problem-solve, and communicate in society.  A significant benefit of parent participation in educational programs involves the ability of parents to learn from each other and value different viewpoints and cultural expectations.
Schools must creatively work with immigrant parents to mediate between two cultural contexts.  School-parent partnerships will lighten the burden for parents and increase engagement, collaboration, and goodwill between parents and the school system.  By harmoniously working together, parents and schools can create a synergy that benefits everyone.
Dr. Poornima D'Souza works with students and parents in the Sioux Falls school district as a school-parent liaison. She also teaches graduate courses in Northwestern's online Master of Education program. If you're interested in learning more about this area, Dr. D'Souza will share more strategies for facilitating cross-cultural school-parent partnerships at the 2018 Northwestern Leadership Series.
Literacy is a bridge from misery to hope. It is a tool for daily life in modern society.  It is a bulwark against poverty.  Literacy is, along with education in general, a basic human right.... Literacy is, finally, the road to human progress and the means through which every man, woman and child can realize his or her full potential.  - Kofi Annan
BY Heidi Douma
Director, B.A. Early Childhood program, Instructor in Education
Posted on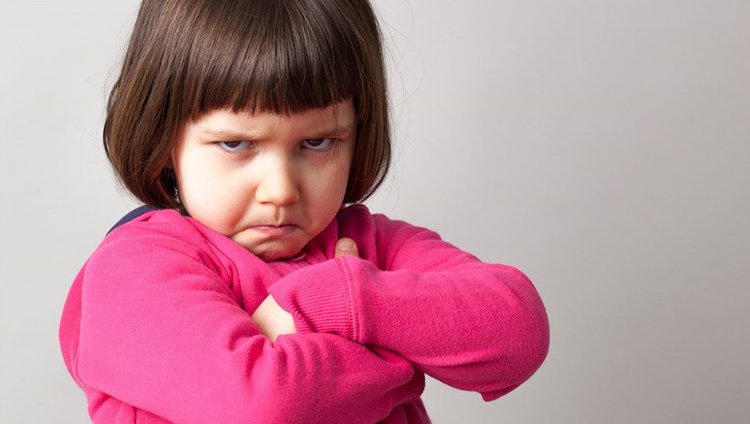 My son and daughter seem to continually find something to argue about.  They know just how to push each other's buttons.  As a mom, it can be exhausting trying to use every argument and fight as a teachable moment and faith-building opportunity for my kids.  Recently, after a particularly loud disagreement with some pretty flavorful word, I took my daughter aside and reminded her that her brother was a gift to her from God and she needed to love him.  Her response was, "Love him?! I don't even LIKE him right now!!!"
How often don't we as educators feel the same way?  "Lord, I know you have placed this child in my classroom for a specific reason and I know you want me to love him... but right now, I don't even like him!"  In moments like this, we need to learn to separate the behavior from the child. The most important part of dealing with children with challenging behaviors is RELATIONSHIP. Developing a caring connection with the child will build a secure attachment and a positive relationship. The old saying is true, "They don't care what you know until they know you care."


 When dealing with challenging behaviors in young children, there are several steps we as educators can take. 
Define the Behavior – What exactly does it look like? Is it a tantrum? Kicking? Hitting? Biting? Withdrawal? Screaming? Crying? Try to focus on changing one behavior at a time.


Consider Risk Factors – This includes biological and environmental factors. Were there complications at the child's birth? Substance abuse during pregnancy? Neurological problems? Poverty?  Exposure to violence? Trauma?


ABC – Antecedent, Behavior, Consequence – What is happening before, during, and after the behavior? Is something triggering it? When is the behavior most frequently occurring? What is the "payoff" the child receives… attention, escape, or sensory stimulation?


Prevention – How can I adjust the physical environment, the routine, or my teaching strategies to make our day more predictable and help the child feel safe? Are there choices I can give that will give the child a sense of having some control?
Understanding and addressing challenging behaviors in young children is a constant struggle.  As followers of Christ, we are called to love one another and show grace.   As you begin the week with yet another "to do list" that keeps getting longer, let me remind you of God's "to do list" and encourage you with these words from Micah 6:8 "What does the Lord require of you? To ACT JUSTLY, to LOVE MERCY, and to WALK HUMBLY with your God."  
Heidi is an instructor in Education at Northwestern College and the director of the online Bachelor's in Early Childhood program. To learn more about the online programs visit the Master of Education or Bachelor's in Early Childhood pages. For more resources and training about trauma in students, take a look at the NWC Trauma Informed Conference.

I am a behavior intervention specialist/special education co-teacher at an elementary school and teach Master of Education Special Education courses at Northwestern College. Throughout my years of working with different students, I've been able to help many students, teachers, and parents better understand learning behaviors and ways to promote healthy and positive responses for learning. As you read this email I received from a cooperating counselor, you may be able to connect the situation to one of your own student's behavior.
Good Afternoon Dr. Kyle,
My name is Ms. A.; I'm John's (fictitious names) counselor at B. Middle School. John's mom indicated that you found a way to positively motivate John.  His behavior is "OK" at this point.  We conferenced with mom last week and she suggested that we communicate with you about strategies that you utilized that helped John succeed. Our biggest concern is that he is NOT working in his classes.  He is beginning to resist by crying and being incredibly negative.   He's a wonderful young man, with a beautiful smile and we want to help him feel successful.  Your help would be greatly appreciated.
This was my response:
     One of the most important things to do for John is to build a cooperative relationship with him - he will not participate at all unless he feels some kind of positive connection. He loves to be called on and noticed for his verbal contributions, and he is exceptionally well-spoken with a great vocabulary. His accommodations should include numerous ways to allow him to participate verbally, and speak into a voice-to-text type of machine or app. He will be able to participate very meaningfully because he is very bright, however this won't look like the normal, 'sit-and-get' strategy that teachers probably expect. I would begin by making sure that John is in co-teaching classrooms with flexible, creative teachers who are willing to think out of the box. Just sending John out of the gen ed. classroom to do the very same thing with the sped teacher is not an option.
      Because John is smart and well-spoken, but impatient, he will have trouble relating to peers unless these peer-to-peer collaborative support relationships are structured by the teacher for success. If teachers assign John to a para or sped teacher, this could easily develop into a very non-productive, co-dependent relationship. When paired with one or two cooperative peers, John can be the "Materials Master" who checks to see if things are in order for the group. He can be the "Calculator Leader" in his group to check the math problems when the group has completed their task.  He can be the "Praise Person" and reward his team with a Tic-Tac mint every time the team completes a step in the process of the lesson or the assignment. This helps him focus on the lesson, and it helps his team members keep him on task because they want that mint or reward!
"We need to structure the lesson so that he will be able to participate and feel successful. Right now, he feels inept and he knows that school is not the place where he feels smart or capable."
     John is like most kids in that he loves to be a teacher-helper; he loves positive teacher attention. He used to sit at the computer and point to things that the teachers were discussing by moving the mouse around the screen to emphasize the part of the page she was discussing. He can manipulate pieces of a story and he can do math by dictating what the steps of the problem are. He can explain how things are done to another peer. There are lots of ways that he can show what he knows other than traditional work, so check with the specialist (the sped co-teacher) and plan to make tweaks in the lesson so that John can explain his thinking.
Basically, we need to structure the lesson so that he will be able to participate and feel successful. Right now, he feels inept and he knows that school is not the place where he feels smart or capable. Rather than get into a struggling match to make John fit into our mold of what we think middle school "work" should look like, we need to help him feel smart and capable by creating learning experiences that are structured to allow him to participate and show what he knows. As he grows in positive experiences, he will become stronger and more resilient.
Our classrooms and students are constantly changing. It's important to continue our education in behavioral strategies and trends for the many different situations that can be presented. As teachers, our ultimate goal is to inspire and encourage each of our students and prepare them for their bright futures. For more information about ways to broaden your educator skills, see the online Master of Education and endorsement programs.