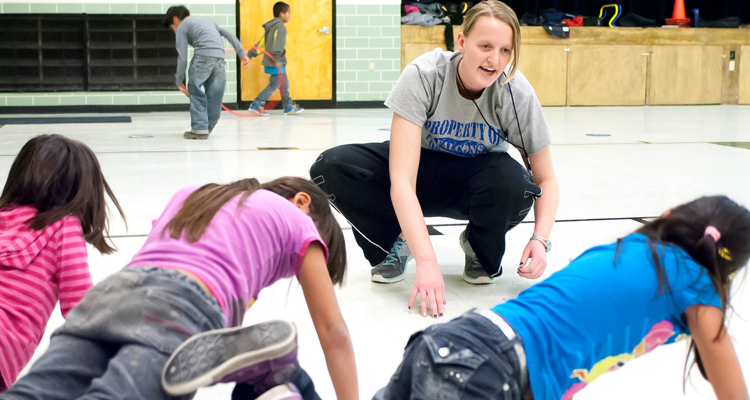 NWC Adapted PE Conference

One Day Adapted Physical Education Conference
Tuesday, March 13 | 8:30 a.m. - 4:30 p.m. 
Bultman Center, Northwestern College   
Get Directions |  Campus Map 

$65 Teachers | $10 Students | lunch included
$95 License Renewal credit | $150 Graduate credit available  (optional credit)
Active Inclusion For All  
Many students have needs that make active participation difficult, especially in an integrated physical education setting. The challenge for educators is to meet the needs of all students with a successful adapted PE program. 
The NWC Adapted PE Conference will offer attendees hands-on training and strategies to implement immediately into a physical education program. Educators will leave better equipped to address student's needs that may include movement delays or difficulties, physical or neurological disabilities, health and physical factors, social-emotional disorders, behavior difficulties or cognitive delays. Attendees will learn skills from the perspective of adaptive specialists in therapy, developmental disorders, coaching, teaching, as well as athletes and families working with impairments.
Continuing Education Credit Available
Earn 1 license renewal ($95) or graduate ($150) credit.