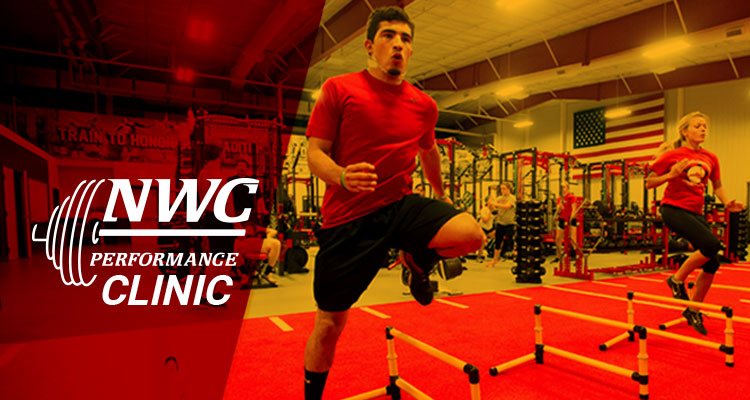 NWC Performance Clinic
Saturday, May 6 | 8 a.m. - 5:00 p.m.


$35 before April 17 |  $50 after April 17 | $20 students   


Continuing Education Credit Available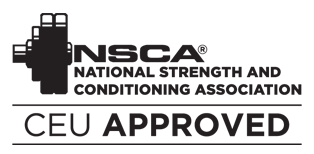 National Strength and Conditioning Association (NSCA) approved 0.7 CEU(s) for certified individuals attending this event. 

Local and regional sports performance experts will share up-to-date strategies for professionals in strength and conditioning, athletic performance and coaching. Session topics include motivational coaching strategies, nutrition and supplementation, speed development, corrective exercise and injury prevention.

Clinic Schedule
7:30 – 8:00 am

Check In 

8:00 – 8:10 am

Welcome 

8:10 – 9:10 am

Making the Small Big | Adam Conway, MA, CSCS, FMS
Conway will present strategies for maximizing small budgets as well as limited space and resources.



9:20 – 10:20 am

Nutrition & Supplementation for Athletic Performance | Sean Casey, CSCS, RDN, CISSN
Sport nutrition doesn't just happen the night before or day of a big game. It happens the days, weeks and months leading up to when an athlete has to be her or his best. Casey will discuss practical sports nutrition strategies that can easily be integrated into the lifestyle of high school and college athletes.



10:30 – 11:30 am

Linear Speed Development | Michael Zweifel
This hands-on presentation will introduce coaches to key biomechanical and technical positions that are key for deadly acceleration and top-end speed. Coaches will gain an understanding of how to develop progressions to enhance linear speed and easy drills they can implement immediately to improve speed development.



11:30 am – 12:30 pm

Lunch | provided in NWC cafeteria

12:30 – 1:30 pm

Strength & Conditioning Considerations for Wrestling | Jon Pfeifer, CSCS, RSCC
Pfeifer will share principles for wrestling strength and conditioning as well as proper weight-cutting strategies. 



1:40 – 2:40 pm

Multi-directional Speed Development | Michael Zweifel
This hands-on presentation will cover the basic mechanics of agility and methods coaches can use to progress their agility training for better on-field performance. Participants will learn how to progress from a closed/pre-planned setting into a more open/reactive setting. The session will also include an often forgotten aspect of agility training: deceleration.



2:50 – 3:50 pm

Corrective Exercise: Cleaning Up Patterns for Proper Progressions & Improved Performance | Mark "Coach Rozy" Roozen 
Structure determines function, function determines performance, and performance determines success. This session will show participants how to train movement and not just muscle as well as how to improve movement patterns with corrective exercises. A hands-on demonstration will demonstrate how to incorporate exercise into a sport program in order to get muscles to activate, stabilize and/or work more efficiently with other muscles that improve movement and performance in all areas.



4:00 – 5:00 pm

Champions Mindset: Intrinsic Motivation | Dan McKim
TBA



5:00 pm

Closing