Faculty
Derek Brower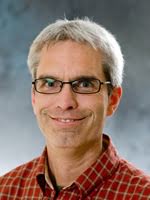 Associate Professor of Education
Ed.D., Montana State University
M.Ed., Western Washington University
B.A., Western Washington University
B.A., Northwestern College
712-707-7032
dbrower@nwciowa.edu
VPH 200 F

Profile
Dr. Brower brings a global perspective and extensive classroom experience to his position on the education faculty, having taught secondary science for 12 years at schools in Iowa, Botswana, the Marshall Islands and Thailand. He graduated from Northwestern College with a major in philosophy and earned a second degree in science education and a master's degree in technology education from Western Washington University. He completed a Doctor of Education degree at Montana State University, where his research focused on science education curriculum and instruction. A former assistant youth director, Brower has been active in mission trips with high school students and taught physical science at the College of the Marshall Islands.
---
---
Professional experience
Professor Brower has taught secondary science for twelve years before joining the faculty of NWC. Most of that time was spent teaching overseas. His teaching experience has included the U.S. Peace Corps, teaching on a U.S. military base, teaching missionary kids overseas and teaching at a pubic school in Iowa.
---
Memberships
American Association of Colleges for Teacher Education
Iowa Association of Colleges for Teacher Education
National Science Teacher Association
North Central Association of Science Teacher Educators