Early Childhood M.Ed. online
credits  33 | cost/credit  $305 | completion  2 years (5 to 6 semesters)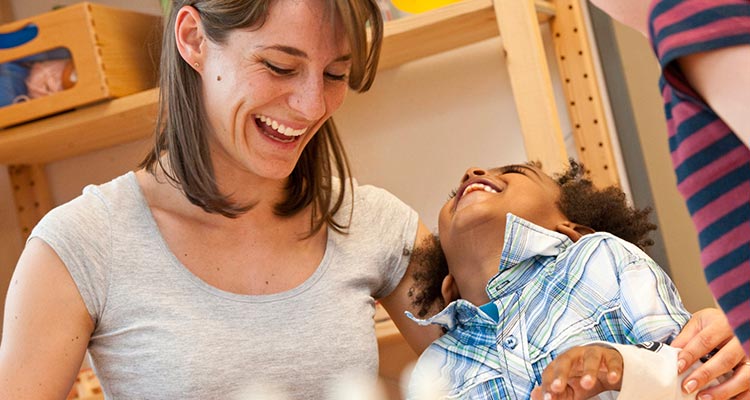 You love the little ones. You have classroom experience with water tables, DIBELS, math manipulatives and hamsters. Now you're ready for something bigger. With Northwestern College's online Master of Education degree in Early Childhood (preK-3rd grade), build on what you already know to become an even better teacher. Prepare for career opportunities as an early childhood administrator, specialist or consultant.  It's more than just a lane change. And it's all online.
Earning a graduate degree doesn't have to cost you time away from your other responsibilities. Northwestern College's online M.Ed. means you can take classes and complete your coursework whenever it's most convenient for you—so before you make breakfast or after the kids are bathed and in bed. Take one online 8-week class at a time, completing two classes each semester, and you'll finish your M.Ed. in 2 years or less.
Early Childhood + Endorsement 100
Add an extra semester of courses and earn your Endorsement 100: Early Childhood Integrated Setting.
Scholarships
T.E.A.C.H. Early Childhood Scholarship
Educators pursuing an Endorsement 100 may be eligible for a T.E.A.C.H. Early Childhood Scholarship. For information or to apply, visit the  T.E.A.C.H. website.