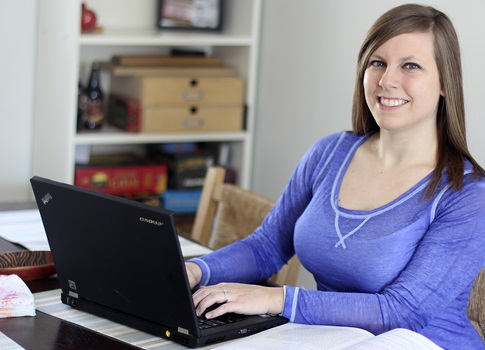 Opportunity online
As an information manager, Ansley (Griess) Lovgren '11 wasn't planning to pursue additional education after college until Northwestern began offering analytics certification online and she realized big data expertise would be a good addition to her résumé.
Grow your professional prospects
An analytics certificate is a useful credential for professionals with strengths in math, statistics or information technology who want to open new career paths by specializing in large-scale data management. Northwestern's 6-course program, offered entirely online, is designed to be completed in 12 months (3 semesters). Financial aid is available for students taking at least 6 credits per semester.
What is Analytics?
Analytics is information resulting from the systematic analysis of data or statistics. An analytics certificate from Northwestern can help you learn how to effectively and efficiently analyze immense amounts of data and can help prepare for or enhance a career in social media, cloud computing or other data intense fields.